Newton Vineyard Wine Dinner
January 29, 2020 06:00 PM until January 29, 2020 09:00 PM
Newton Vineyard Wine Dinner
Wednesday, January 29th
Five Course Prix-Fixe
$140 per person
tax and gratuity not included
Join us as we welcome Newton Vineyard winemaker, Alberto Bianchi. We will be serving a delectable Five Course Prix-Fixe dinner prepared by Chef Eric!
Alberto Bianchi, Winemaker
Alberto Bianchi did his first crush at Newton in 2014; in April 2016, he returned to become Newton's Winemaker.
Born in Milan, Italy, Alberto earned a Bachelor degree in viticulture and enology from the University of Milan, then went on to achieve a double Master degree in the same subjects from the University of Turin and the University of Lisbon.
In addition to his experience as an early winemaker at Newton, Alberto has worked at Cape Mentelle in Australia's Margaret River region, Terrazas de Los Andes in Argentina and Cloudy Bay Vineyard in New Zealand. He previously held winemaking positions in Italy's Piedmont, Tuscany and Campania regions at Viticoltori de Concilis, Marchesi de Frescobaldi and Terre da Vino; at Preignes le Vieux in France's Languedoc region, and Yealands Estate in Marlborough, New Zealand.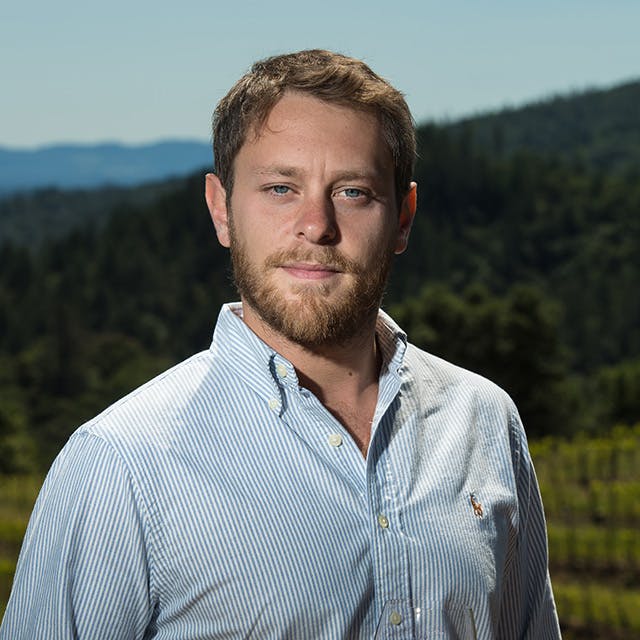 NEWTON WINEMAKER DINNER MENU
PER COMINCIARE
INSALATA DI MARE
Chilled octopus, shrimp, calamari, Gaeta olives, potatoes.
2016 Chardonnay, Unfiltered, Napa Valley
ANTIPASTO
RISSOLE D'AGNELLO
Lamb wrapped with Swiss chard, beluga lentils, baby carrots .
2016 Cabernet Sauvignon, Unfiltered, Napa Valley
PRIMO
PICI
Hand-rolled spaghetti, Liberty Farms duck sugo, midnight moon cheese.
2016 Bordeaux Blend, Puzzle, Spring Mountain
SECONDO
COSTELETTA DI MANZO
Braised beef short rib, creamy polenta, Tuscan kale
2015 Cabernet Sauvignon, Single Vineyard, Yountville
FORMAGGI
Selection of Italian and domestic cheeses.
2015 Cabernet Sauvignon, Single Vineyard, MT Veeder
PER FINIRE
DOLCETTI DELLA CASA
Variety of house-made sweets