Main content starts here, tab to start navigating
DINE-IN SAFETY PRECAUTIONS
We are following all precautions from the state to keep you safe.
All guests will be seated in our upstairs patio space or dining al fresco in our newly built parklet. All tables are set 6 feet apart with plenty of fresh air in our outdoor space. Space is very limited. Come safely dine with us!

Al Fresco Dining
Enjoy your meal with fresh air outside on the rooftop patio.

Physical Distancing
Tables are spaced 6 feet apart. All guests are asked to respect physical distancing guidelines.

Touchless Menu
Paperless menus are available on your smartphone.

Masks Required
All guests are required to wear masks while not sitting at your table. All staff will be wearing masks at all times.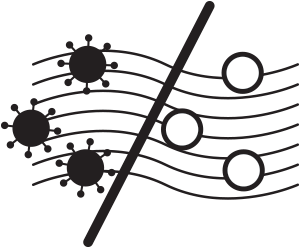 U.V. Air Filtration
Removes 99% of all contaminants.

Wellness Checks
Staff members undergo daily wellness and temperature checks. Any staff member showing any signs of illness is sent home immediately.

Hand Sanitizer Stations
We have hand sanitizer stations placed around the restaurant for guests and staff.

Extra Cleaning
Our staff will be performing extra cleaning on all surfaces.
Michael's On Naples Sanitation for COVID-19 Protection.
AMC Environmental Servicing uses an environmentally friendly cleaning and sanitation process at Michael's On Naples Ristorante. Their advanced fogger technique and the U.V. air filtration system make Michael's on Naples one of the safest restaurant environments in California.